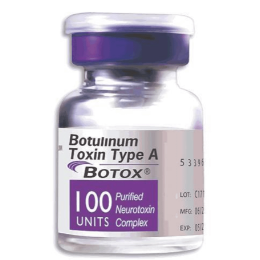 Botulinum toxin A, or "Botox" as it is commonly known around the world, is a well proven, safe and effective treatment for dynamic lines and wrinkles on the face. At Dr Felix Li Medical Aesthetics Clinic, we use Allergan Botox® exclusively. We made that choice because Botox® is US FDA approved for 11 therapeutic indications, Singapore HSA approved for use locally, while its safety and effectiveness has been studied in more than 16 years of research in over 4700 published articles in peer-reviewed scientific journals.
How does Botox work?
Repetitive facial movements over a long period of time can lead to the requisite muscles growing "stronger". At the same time, facial changes due to aging can cause the small muscles of facial expression to be perpetually activated (instead of only activated in certain facial expression) to help lift a certain part of the face eg. eyelids or eyebrows, causing them to become "stronger". These "stronger" muscles can then lead to the appearance of exaggerated or harsh dynamic wrinkles, such as frown lines, forehead lines, and Crow's feet.
At the same time, aging, sun, and environmental damage to the skin over time can cause the skin to lose collagen and elastin, leaving it drier, less elastic, and consequently less resilient to the underlying tone of the "stronger" muscles, giving rise to the appearance of fine lines.
Botox® works by blocking certain chemical receptors that muscles require to contract, therefore temporarily relaxing the specifically targeted muscles. Over the coming months, the body regenerates new receptors, and the muscle's function returns to normal. By targeting and relaxing specific muscles of facial expression, Botox® helps to soften the appearance of harsh dynamic wrinkles and reduces fine lines, giving rise to a more relaxed, refreshed, and approachable look.
Common questions regarding Botox®
The effect of Botox® lasts 3-6 months depending on individual, with 4 monthly injection intervals being the most common. A typical session treating all of frown lines, forehead lines and crow's feet commonly utilises 40-64 units of Botox®. When done correctly and not overly frequently, the natural movement of the brows, eyes and forehead will be preserved when frowning, looking up or laughing, and there would not be a "frozen" or unnatural appearance. When the effect of the toxin wears off, the muscles return to their normal strength, and the appearance of wrinkles return as well. Multiple clinical studies have demonstrated that there is no long-term harm or side effects in doing Botox® regularly over the years; in fact, starting treatments early can prevent the formation of skin creases such as the "11" lines etched into the frown area or horizontal forehead lines that are always present even when the patient is not frowning or looking up.
Other cosmetic uses of Botox®
Botox is commonly used to relax the masseters (jaw muscles), which can reduce the bulky and squarish appearance if the angle of the jaw, helping the patient appear slimmer and more feminine. This use of Botox® can also benefit patients with bruxism or teeth grinding, which can lead to pain, headaches, or damage to their teeth, by eliminating or reducing the abovementioned symptoms. Botox® is also US FDA approved for the treatment of excessive sweating, commonly in the armpits or hands.
At our clinic, we can combine intradermal Botox® with our steroid and laser treatments for keloidal scarring, which helps prevent recurrence of the keloids after treatment by reducing the skin stretch across the area, which often leads to a significant improvement in the quality of life for the patient, especially if the scar or keloid is in a very visible area. Finally, we also use hyperdiluted Botox® or "microbotox" to treat oily skin, especially in the T zone and forehead, which can also help improve the appearance of open pores of fine lines in the face.