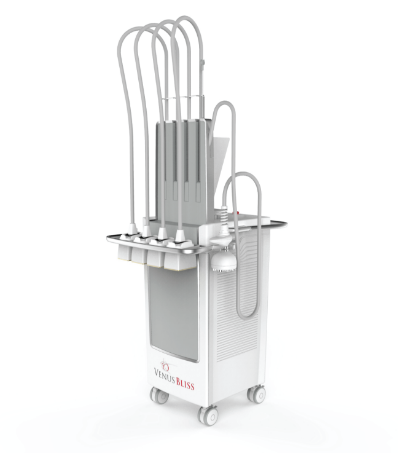 What is it
Venus Bliss™ is a laser lipolysis machine that uses diode laser applicators to induce lipolysis, leading to reduction of fat and cellulite around the abdomen, buttocks, and thighs for a smoother, more contoured appearance.
Who are suitable candidates
Venus Bliss™ treatments are safe for patients of any skin tone with a Body Mass Index of 30 or less. However, for safety reasons, you may not be able to get diode laser fat reduction treatment if you have/are:
– Open lesions, wounds, or any sign of compromised wound healing
– Any unrepaired abdominal hernia
– Pregnant and/or breastfeeding
– A history of immunodeficiency disorders or using immunosuppressive medications
– A coagulation disorder or history of keloids
– Any neuropathic disorder, impaired skin sensation, or diabetic neuropathy
– Any skin sensitivity disorders or taking photosensitized medications
– An active tan or exposure to artificial tanning devices/excessive sunlight one week before or after your treatment
– Moderate to severe visceral fat, cellulite, or loose skin in the treatment area
– Currently using antiplatelets, anti-inflammatories, thrombolytics, anticoagulants, or heavy aspirin (more than 81 mg per day)
– History or evidence of squamous cell carcinoma or melanoma
Outcomes
– Reduction in fat volume over treated areas
​- More contoured body shape
– Smoother skin due to reduced appearance of cellulite
– Skin tightening over treated areas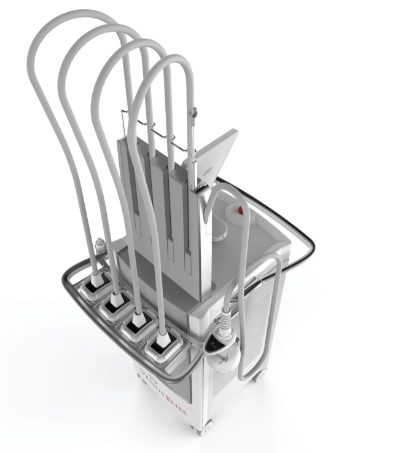 FAQ
Side effects?
The Venus Bliss™ is found to be generally safe with minimal downtime and side effects. There may be slight redness, soreness and bruising over the treated area, but should resolve on its own within 1-2 days. You should be able to resume regular daily activities immediately after the treatment.
Tolerability?
The treatment is generally painless, but you may feel a bit of discomfort as the applicators get warmer to target the underlying fat layer.
How it works
Venus Bliss™ comes equipped with four diode laser applicators that specifically targets adipose tissue without causing damage to the skin's surface. The fat cells that have been disrupted are then removed by body's natural lymphatic system, resulting in an overall reduction of fat.
This is used in combination with the (MP)2 applicator, which utilises Multi-Polar Radio Frequency and Pulsed Electromagnetic Fields, along with advanced VariPulse™ technology to reduce the appearance of cellulite to create a smoother and more contoured body.
How long does each treatment takes?
Approximately 20-30 minutes per body part.
When will I see results?
Optimal results will be seen 3-6 months after completing your treatment plan.
How often will I need to repeat the treatments?
Our consultants will advise on a treatment plan according to your body type and treatment goals. However, a Venus Bliss™ treatment may be effective with just one treatment.