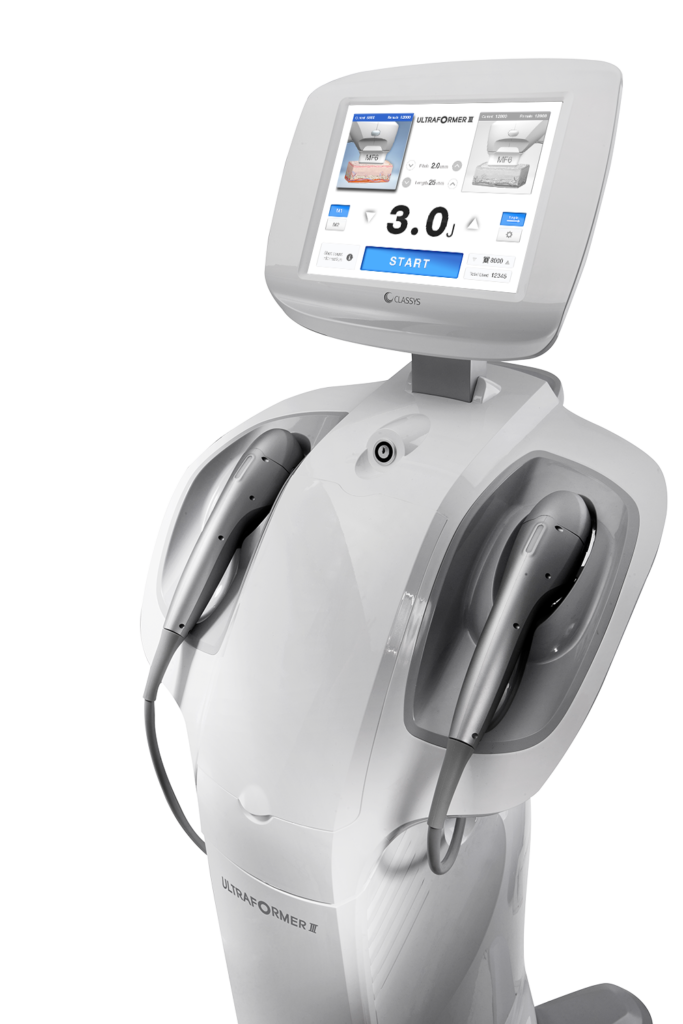 What is it
The ULTRAFORMER Ⅲ High Intensity Focused Ultrasound (HIFU) is a non-invasive medical ultrasound that helps with lifting, tightening and contouring of the face, neck and body to provide customised treatment for combating skin laxity and signs of aging.
Who are suitable candidates
Patients who have concerns with wrinkles, loose skin or stubborn fats on the face or body may benefit from the treatment.
Outcomes
Tightening of loose skin at the face and neck, smoothening of wrinkles and improvement of marionette lines and nasolabial folds. It can also reduce stubborn fat at the body and contour body lines.
FAQ
Side effects?
The ultraformer 3 is found to be generally safe with minimal downtime and side effects. There may be mild redness immediately after the procedure, but will typically reduce in a few days. Some patients experience mild temporary swelling, bruising, tingling, numbness post-procedure that are self resolving within a few days up to a few weeks.
Tolerability?
It is generally painless, but patients may experience a mild discomfort especially along bony areas such as the jawline. These sensations quickly subside immediately following treatment.
How it works
The focused ultrasound beam heats the superficial and deep layers of the skin as well as the SMAS (Superficial Muscular Aponeurotic System) to stimulate collagen regeneration. Through the regeneration of collage, there is reduction in wrinkles and tightening of the skin. The energy generated also destroys fat cells, resulting in a smooth contoured body line.
How long does each treatment takes?
Differs based on the surface area of the part undergoing treatment, but typically around an hour.
How long do the effects last for?
Desired results show over the course of 3 months and effects last up till 1 year.